Listings and LinkGenerator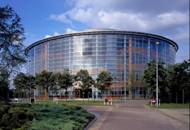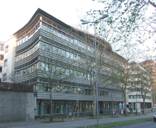 Net Presence = Value®
Owners and occupiers can reach a global real estate market through Net listings such as this: Cleveland Industrial Property.
The bottom line is "REsults": The CEO has a strong track record of sparking and delivering commercial real estate solutions as an owner's representative, advisor and digital transaction platform provider.
Our LinkGenerator® technology connects CRE listings to search engines such as Google. It combines one-click access to properties for sale or lease with a simple interface to contact brokers and principals marketing these properties. Users provide information for each listing and a Google Map is generated for each property. Virtual tours, plans, photos and other attachments can enhance the visual experience. Occupiers and owners can gain valuable exposure for their office, retail, warehouse, industrial and mixed-use properties.
Busy deal makers need fast, snapshot reports about all prospective buyers and tenants for listed properties. Global Lease Link® users can get the answers from our prospect tracking system. Users rank prospects and update principals in a one-line format about what has or should happen, placing the ball in the decision makers' court. They can drill down to get more details when needed.
Start creating your value on the Net through Global Office Link®.